Playful Kitten
The moment Kelly came to abbywinters.com they must have known they'd have their hands full. She's a princess kitten who loves to have fun, is very playful, and loves to make other people happy…. We just like to watch this beautiful work of art crawling around on her hands and knees….
Who wouldn't want to play with her – you know – doggie style?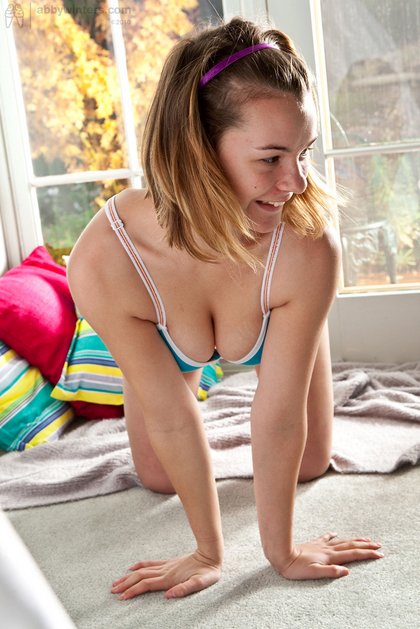 She sure is both beautiful and cute! All all natural too!